---
Nairobi capital of Kenya. It is one of Africa´s most modern cities and it lloks fine! However, it is a pity that it looks more modern than Lagos and Kenya hasn´t got any oil or natural gas!
old but well-preserved historic momunments from British Rule in Kenya
view from above
street cafés, this could be England
at a mall in Nairobi
more Nairobi Malls
some old British style hotels
London Caps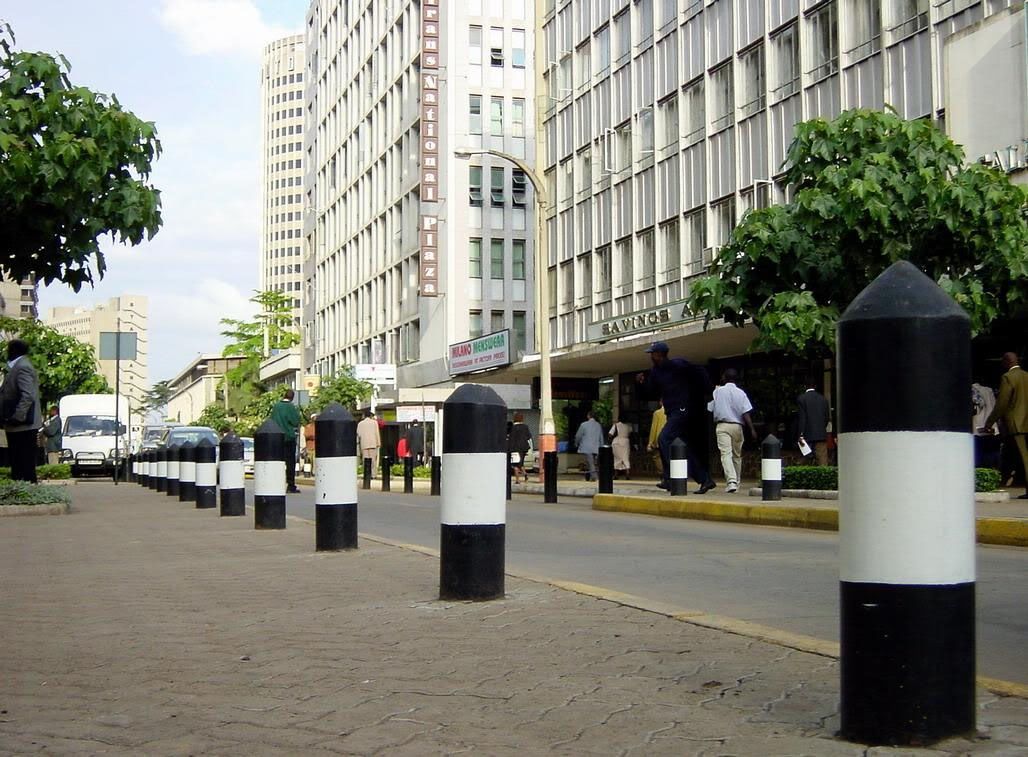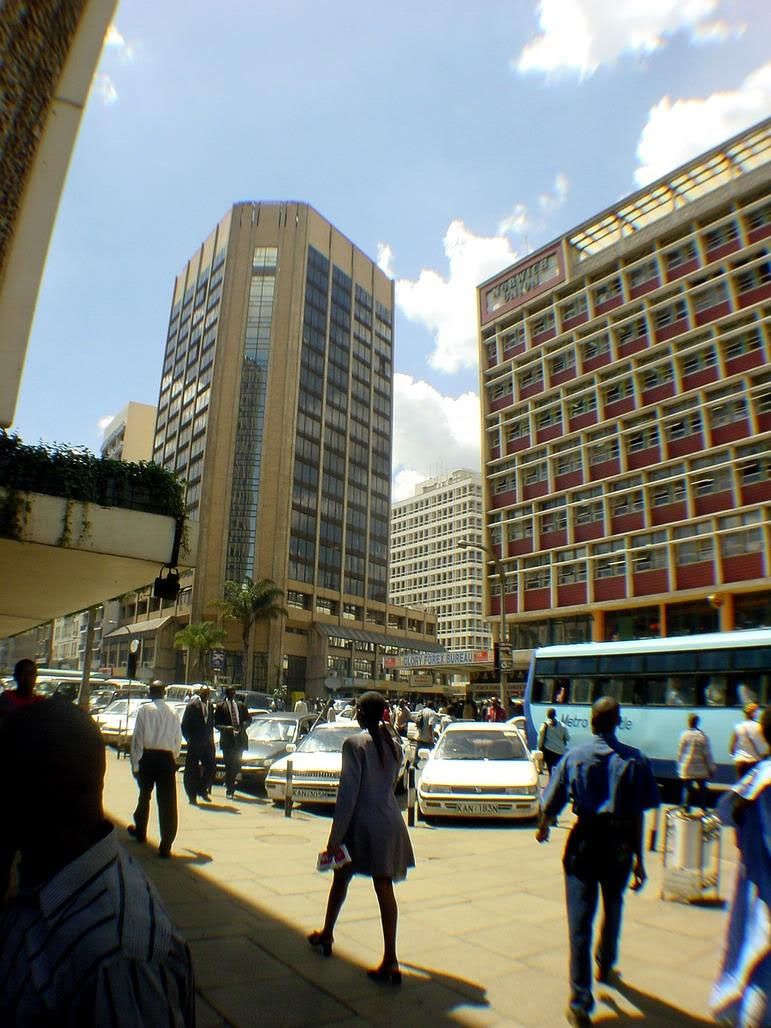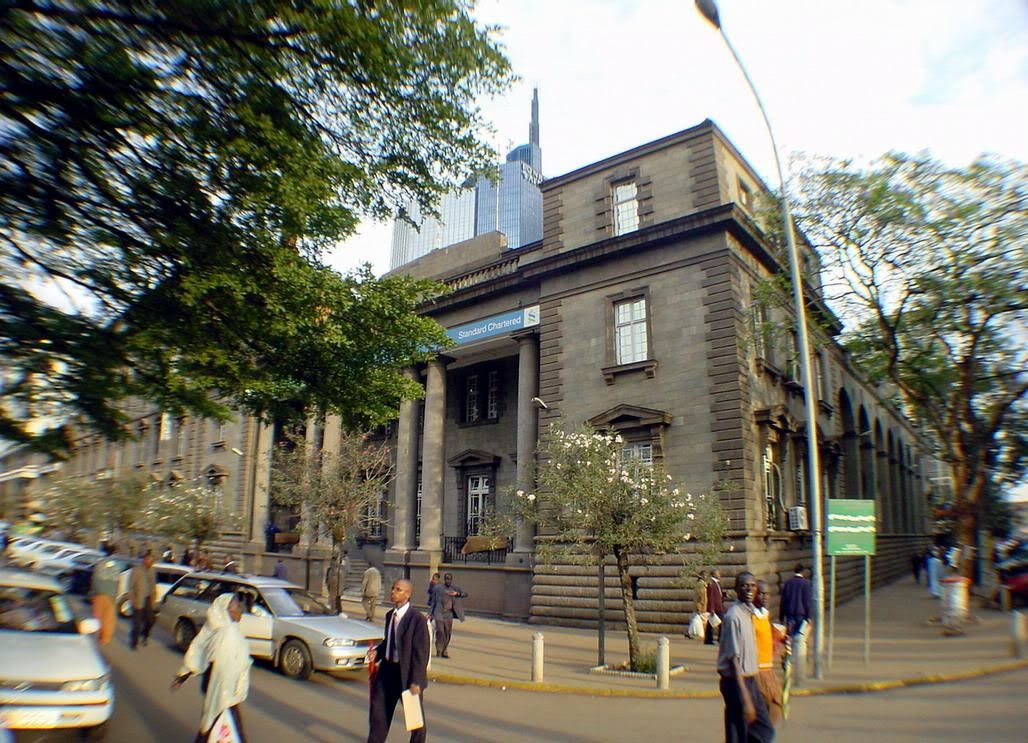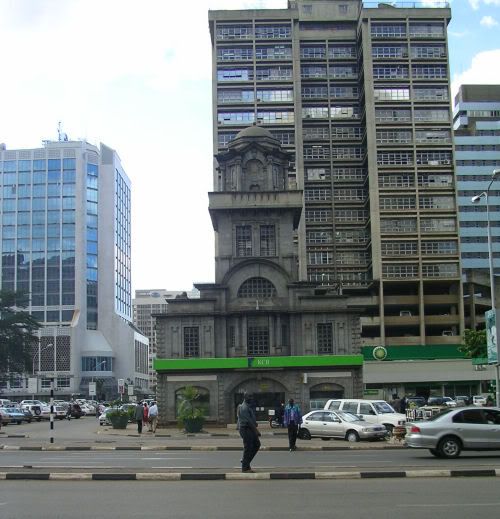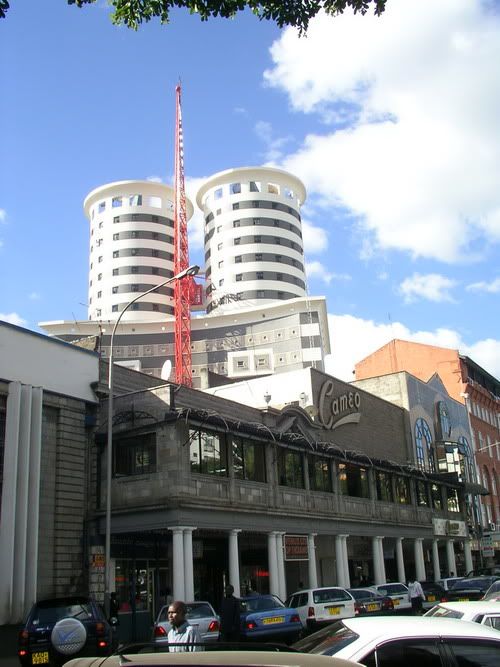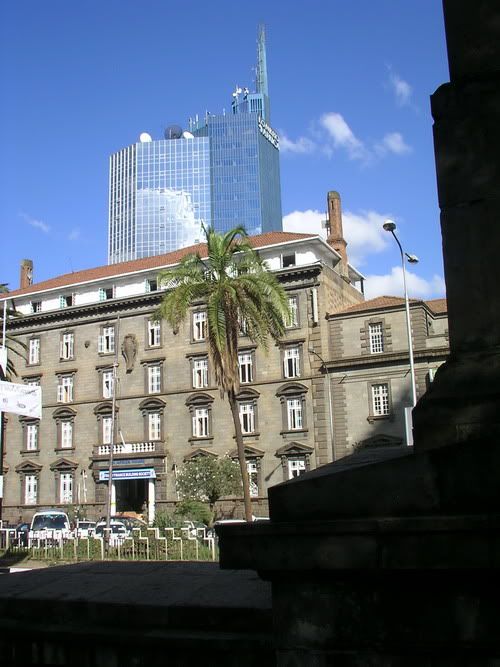 a highschool in Nairobi

Memorial Library
Luxury shopping mall in Nairobi
Nairobi´s pavements
PROUD Massai people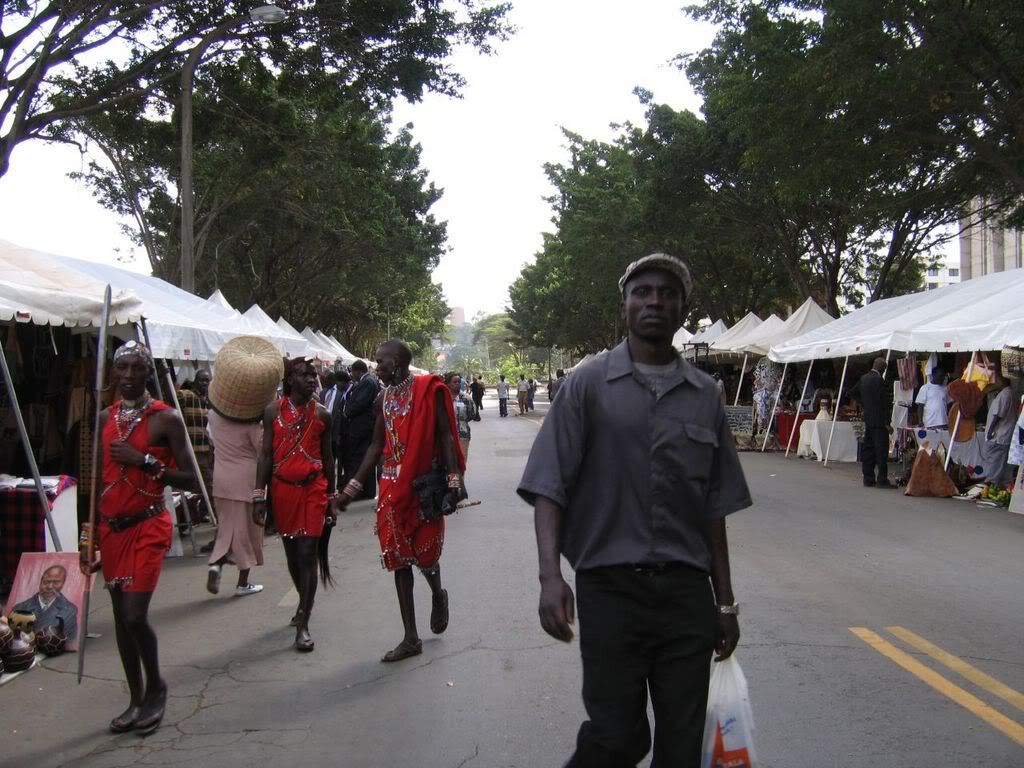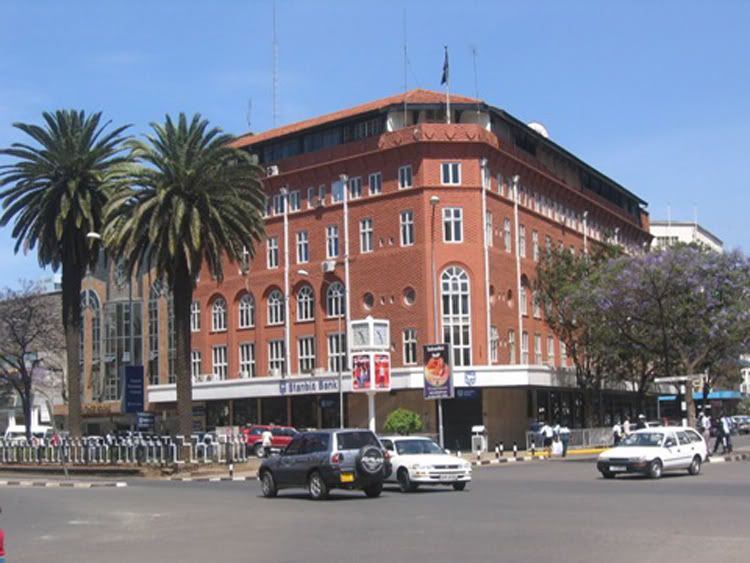 Panari skycentre AND ICE SKATING RINK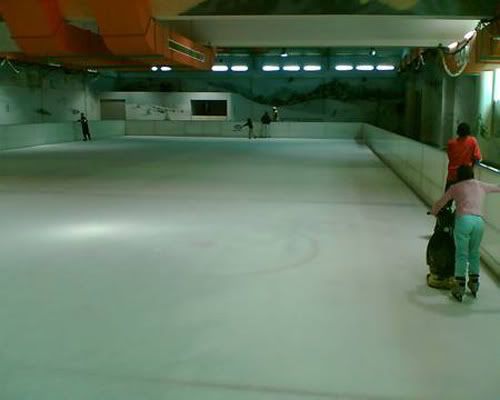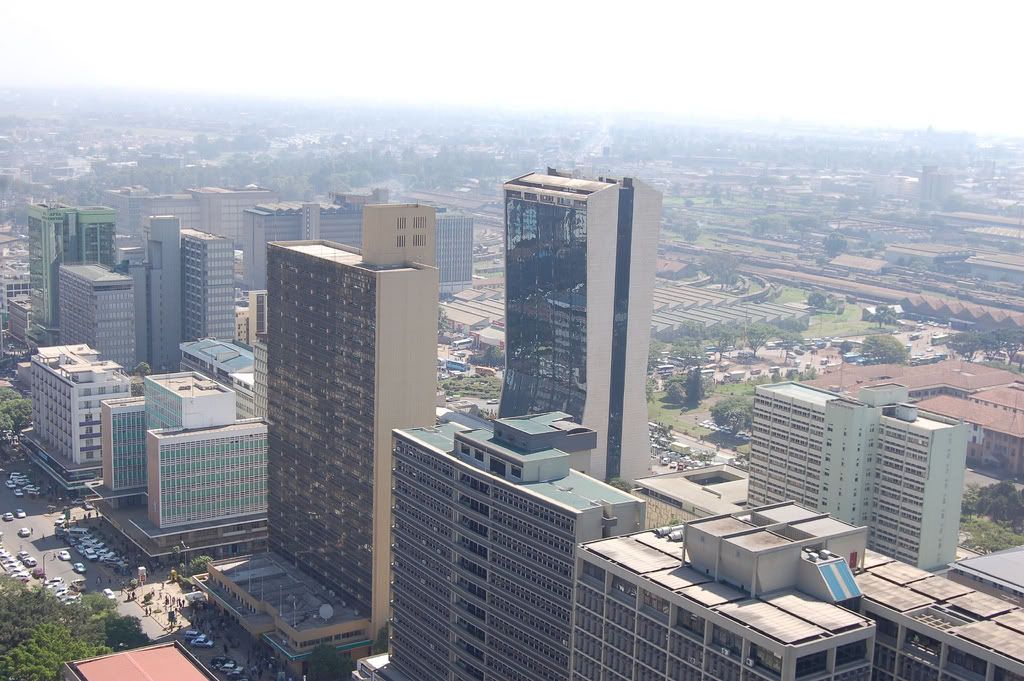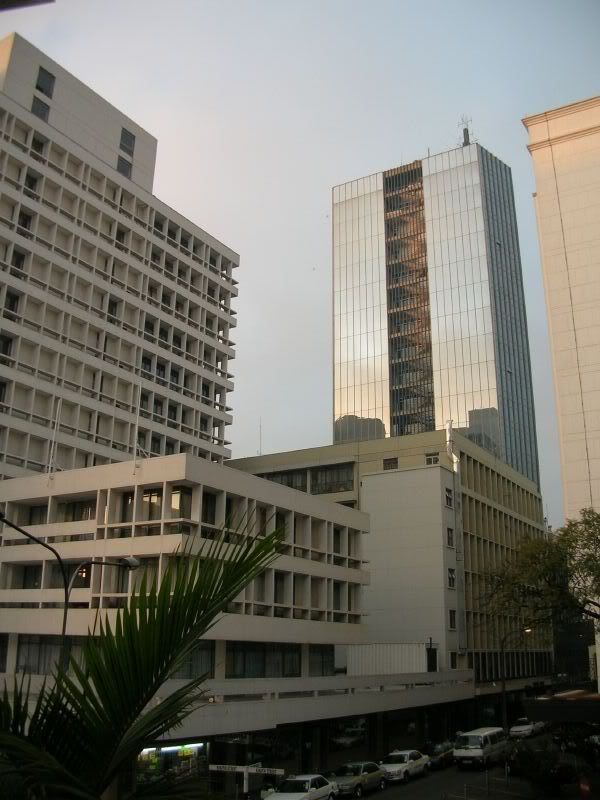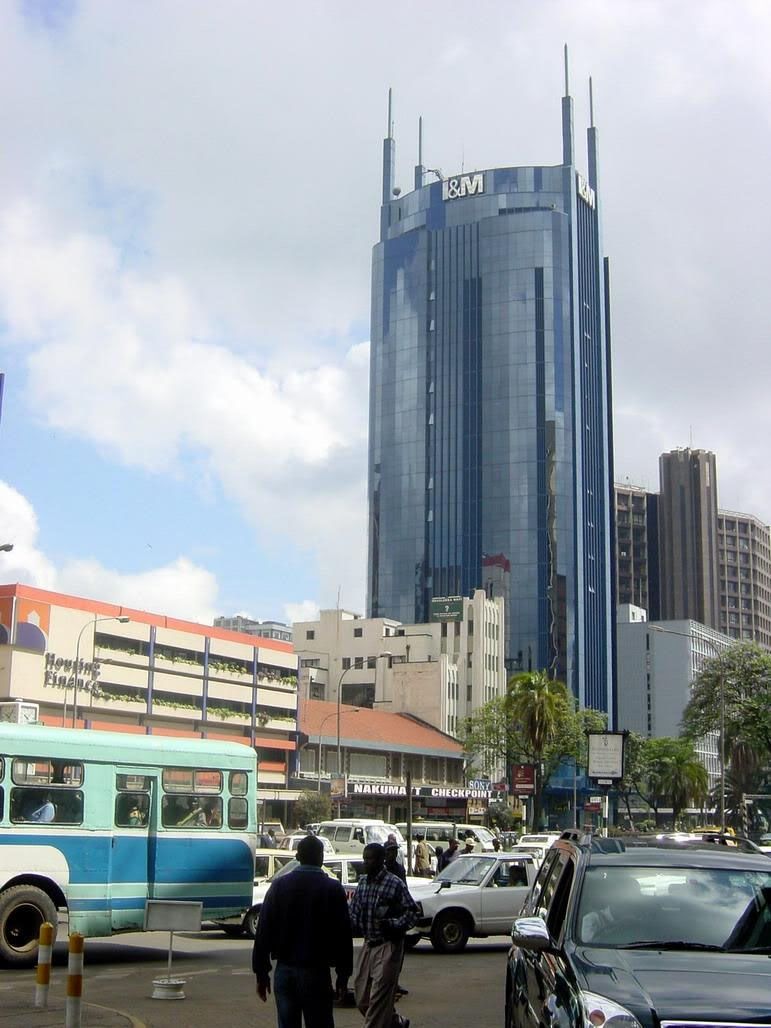 So Kenya has
no oil.
, and look at the results, nigeria has oil and neither Lagos nor Abuja can compete with Nairobi so what the hell is wrong with us?
, TO BE CONTINUED
---
This is Nairobi´s Central Park
Old British style Resort called "Windsor Resort"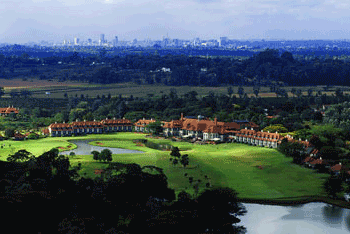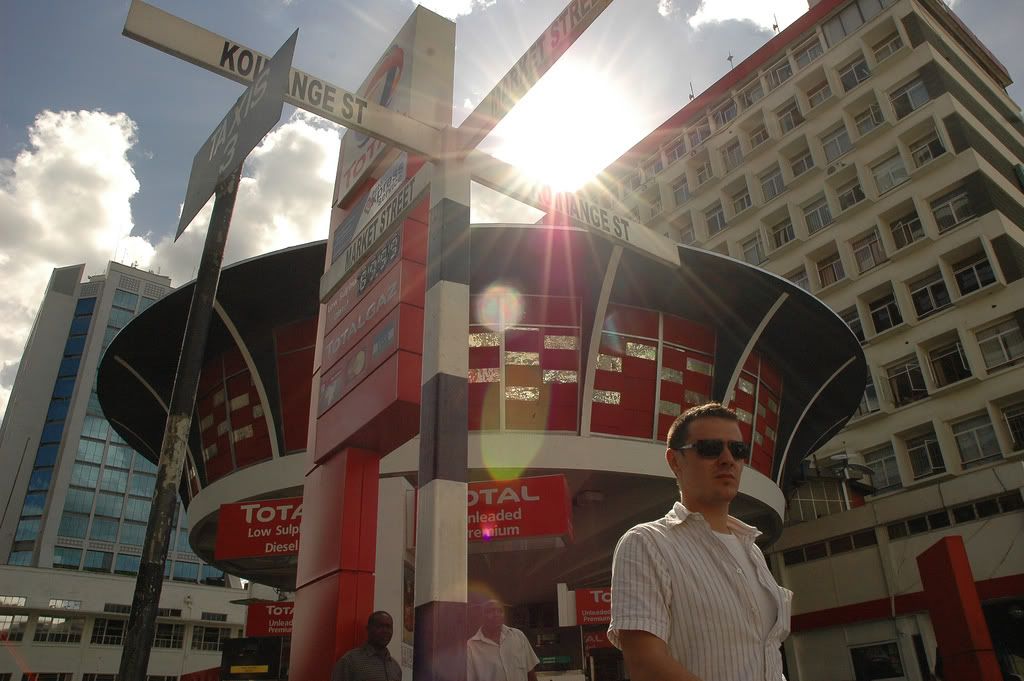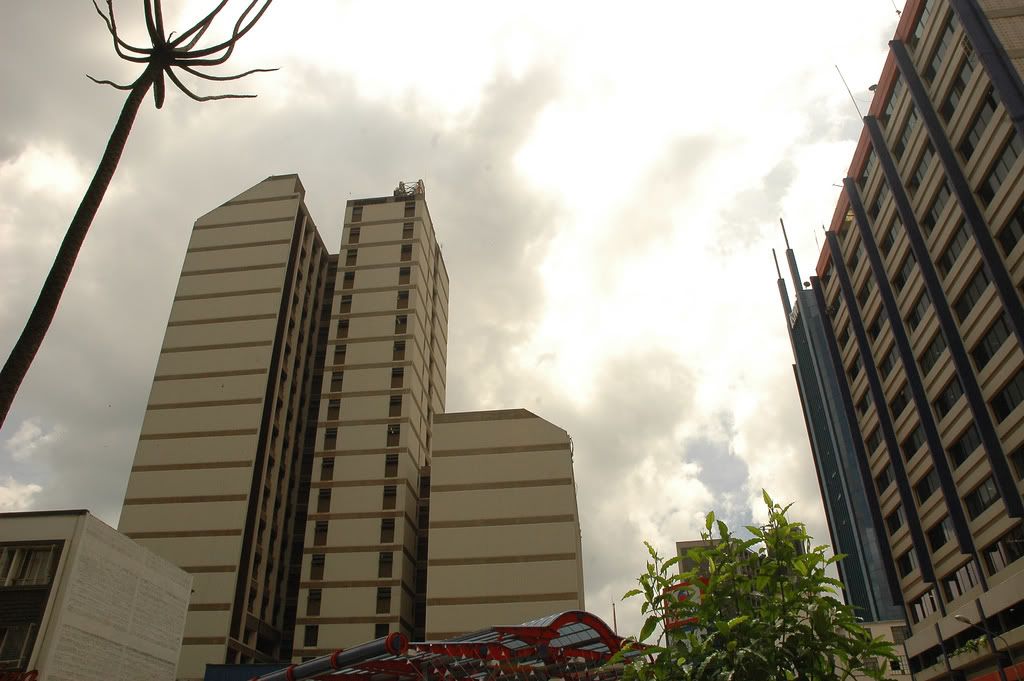 ---
I have not had the good fortune to visit Nairobi, but my brother has visited twice
and he can attest to the fact that it is a beautiful and civilised city. These pictures
appear to confirm what he has said.

I hope DBLOCK  will take note, that a nice city is not about having lovely tall
buildings it is more than that.

Does anyone notice that most of the pictures of Lagos in this section are of buildings,
hardly any pictures of what life is like on the ground for every Lagosian.
---
Very nice pictures.
But I was watching the America Idol give back last week, Bono, Simeon Cowell, Ryan, Randy and the rest went to Africa, Kenya was shown. Oh my goodness  
!! I couldn't believe what I saw.
Now with the beautiful picture here, my question is why is motherland Africa like this? Some place 100%  beautiful, some other place 100% dirty and not fit for living.
---
Lovely city,
However they have very poor slum areas in Kenya also, Its just like when people go on about South Africa, when they have many slums full of people too. I think we Nigerians need to stop seeing everywhere else through rose tinted glasses, whether Ghana, South Africa, USA, UK, we always think they are so great, but never show the other side, but yet Nigeria is always only bad in our eyes.
---
nice pics but what about the slums that start a few kilometers from the city?
---
Wow! real nice looking, I never knew kenya was this developed. It must be because of all the safari  videos I've seen, because this pics don't look like they're from Kenya at all.
---
Sir,
Great job! Most of the people have missed the point.  It is not a question of whether or not Kenya has slums.  Every country does!  The issue here is that so many of the first world countries only show the underprivileged side of the nation. Someone has come up to show that there is a gorgeous side of the country divergent to what people think or see in the media
. Yes, we have the largest slum in East Africa, but we also have the most beautiful Hilton there.  Give this guy credit!  Thanks for divulging the beautiful site of Kenya! Your pictures are great!  Kudos[flash=200,200][/flash]!
---
Traveler is right. All cities have slums. Johannesburg has some of the worst i've ever seen but somehow they remain hidden from the media. The slums in Nairobi are child play. The city centre of Jo'burg is also one of the most unsafe and dirty. Lagos is better. You'll be lucky to walk through unmugged if you're misguided enough to go shopping in town. The suburbs however are superb. You would think you're somewhere in N America. And the roads, they're out of this world. Even Europe is no match.

Nairobi is extremely beautiful with a superb weather. I hear they've commissioned the start of construction of several superhighways with eight lanes with the help of the Chinese.  The airport also is being refurbished and expanded to become one of the biggest and most modern in the Southern horizon. If you've been to Nairobi lately, you will notice that litering, spitting and smoking in public is illegal. Throw a sweet wrapping on the ground and you'll end up facing a magistrate.

Without oil and literally no natural mineral resources, Kenya overtook the European Union to become the largest exporter of manufactured goods into the Comesa region. The country has not factored in donor aid in its budget the last three years making it one of the first in Africa to attempt sovereignty from donors and the Bretton Wood institutions. The economy is owned by Kenyans and multinationals like BP are leaving because they cannot compete with local petrol distributors. Nandos, Steers and all those international chains of restaurants have been literally routed out of Nairobi and other cities by indigenous restaurants that sell quality locally sourced cuisines at half the price. SAfrican Supreme Furnitures and Barnette could not compete with local artisans and left the country. Others like Shoprite, Game and Pick and Pay have been unable to penetrate the Kenyan dominated supermarket sector. SAB tried to enter the East African market in a big way with Castle Lager only to be outdone by Kenya-based and indigenous East African Breweries and had to bow out. Nairobi Stock Exchange is literally owned by ordinary Kenyans, who line up everyday to buy shares. Kenya airways is among the 5 most profitable airlines in the world. When the airline was privatized a few years ago more than 70% shares went to Kenyans. Only 29% was sold to KLM - a strategic partnership that really paid off.

What is happening to Nigeria ohh? Right, left, centre in Lagos is South African products and companies. Even our oil is not ours ! O lordie! God help us.
---
Thanks for sharing these pics. I recognized many places on the pictures.
---
It's like going to Westside in Las Vegas and you would think you're in a different city.
---
Hi, what camera was used to take these pics? I am looking to buy a quality camera like the one that took these pics!
---
I couldn't agree with traveller more! Most people HAVE missed the point. It's not about showing only the nice part of Nairobi City where I have grown up and incidentally spent all my years to date. It is very sad to see that the only pictures shown in the international circles are those of a pathetic dismal habitation to the point that people living abroad are literlly afraid to come any where near Africa! Yes, we do have slums and no one disputes that but we have seen enough of slums; after all that has been the favourite topic of all photographers! There is a nicer cleaner part of Nairobi that must be shown side to side with the slums. These are not even the very best of Nairobi, there is more. Then there is the countryside, dry lands, wet lands. It is a rich country and I can attest to that being Kenyan. And Ogza, I have to admit that I too was impressed by that camera! Or is it because the pictures were taken by someone who really appreciated the country thus reflecting the emotions?
---
I have not had the good fortune to visit Nairobi, but my brother has visited twice
and he can attest to the fact that it is a beautiful and civilised city. These pictures
appear to confirm what he has said.

I hope DBLOCK will take note, that a nice city is not about having lovely tall
buildings it is more than that.

Does anyone notice that most of the pictures of Lagos in this section are of buildings,
hardly any pictures of what life is like on the ground for every Lagosian.

For Crying out loud VOR, the thread is titled Lagos Skyline. Start a New thread called Lagos Photos (Nigeria) A bustling West African City) and I'll kindly post the slums you love.
---
Someone forgot to mention that Kenya has a target of better cities with people leading better lives. Vision 2030.
Below is the new vision:


---
Kenya get nice view oh

Nice pics
---
Thse are really nice pictures.
You say that Kenya doesnt have oil or natural gas, though this is true, they do have tourism for their nature parks. This is earning them theyre big money.
---
Lagos no fit compete with Nairobi, because:
1. Lagos is overpopulated

2.OBJ send away all the whitemen in Naija before 1979. Wherever they are they maintain their environment, unlike totally black areas, e.g Black neighbourhoods in US (compare).

Abuja is likely to compete in the future, provided our Naija people no go pollute am like Lagos.
---
No one said Kenya does not have slums, come on. every big city will have slums but these pictures just show that we also have nice good looking cities in african.
---
BONANZA, thats some funny shit u got, i was ROFLMFFAO when i opened the 2030 Vision, OMG hehehe
---
Nairobi is the city to be and enjoy the living.
---
Wow!! never knew Kenya was this good looking.
---

The first time I saw how beautiful Nairobi was was when I was viewing some satellite pictures on google earth. It was really breath taking. We really have a lot to learn from the Kenyans (and Ghanaians) on maintaining infrastructure.
---
Sign me up for my plane ticket right now!
It made my heart leap for joy to see such a beautiful African city. When I first saw it, I thought it looked Euro. Then I read it used to be under British rule, and a lot of whites still live there as the pictures show.
But, It also melted my heart to see a land where are skyscrapers of buildings, black owned and or operated corporations. On the billboards were blacks. As anyone in the US can tell you, blacks might be present in the media and advertising, but we are very much still the minority. I can't imagine living somewhere where everything is by and for people of my skin color. I can't imagine living in a country with a black majority.
Thank you for sharing pics like this. It's true that western media has most people, especially Americans, and PARTICULARLY African American scared to death of Africa. Africa is portrayed like some wasteland with lions ready to eat you for snack. Or some war-torn wasteland where everyone is either starving, or dying of AIDS or exotic diseases.
I don't believe I'm of Kenyan descent, but just the same it made me so excited to see these pics. Thanks from the bottom of my heart
---
Never thot Nairobi gat any fine scrappers.

Good to know.I am hiighly impressed